What Is a Transducer Used For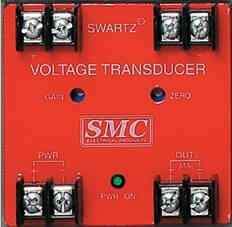 Have you ever wondered what a transducer is and how it works? A transducer is an electronic device that converts one type of energy into another. It can convert sound, light, or other forms of energy into electrical signals that anyone can use to control or measure various physical conditions. This article will discuss these devices, their work, and the different types of transducers available.
A transducer is an electronic device that can convert one form of energy into another. The machine takes in an input signal and converts it into a different form of energy users can use that energy for whatever purpose or needs. For example, a microphone converts sound waves into electrical signals, which a computer can amplify and process. Similarly, a temperature sensor converts heat energy into electrical signals, which users can use to regulate temperatures in various environments.
Classification
Transducers are often classified according to the type of energy they convert. The most common type of transducer is the piezoelectric transducer which converts mechanical vibrations into electrical signals. You commonly find these in microphones and acoustic pickups. Other examples include optical transducers, which convert light into electrical signals (e.g., photo sensors), and thermoelectric transducers, which convert temperature variations into electrical signals (e.g., thermistors).
In addition to converting one type of energy into another, transducers have several essential characteristics that make them useful in various applications. For instance, some transducers can operate at very low frequencies for monitoring processes such as heartbeat or respiration rate in medical settings or measure displacement in seismic engineering applications. They also have high accuracy levels compared to many other types of sensors due to their ability to accurately detect changes in their measurement environment, even when subjected to specific loads or heat sources such as fuel cells or internal combustion engines.
Considerations
When using a transducer, it is essential to consider its physical size since this affects its sensitivity level and accuracy when detecting motion or other energy inputs from its environment. Additionally, many transducers require power sources such as batteries to operate correctly. Consider alternative methods such as rechargeable batteries or solar cells if your application requires long-term use without power interruptions. 
Here are some of the key advantages associated with using transducers:
High accuracy
One of the main advantages of using transducers is that they provide highly accurate measurements even when subjected to specific loads or heat sources such as fuel cells or internal combustion engines. Accuracy ensures that any readings taken will be consistent and reliable over long periods.
Low cost
Compared to alternative solutions such as photovoltaic cells or thermocouples, transducers are generally much less expensive, which makes them an attractive option for various applications where cost is a significant factor.
Low Power Consumption
Due to their everyday power needs, transducers can be used without worrying about frequent battery changes or other maintenance costs associated with high energy consumption. Low consumption also makes them ideal for applications requiring continuous operation but having limited resources, such as remote sensing projects or instrumentation systems in hazardous environments.
Minimized Installation Complexity
Another essential advantage of using transducers is their relatively easy installation process which frees up time and resources that could then be focused on other application areas instead. Additionally, since many transducers are self-contained units, they can be deployed quickly, which allows for fast response times when measuring physical conditions in specific environments where there may not be much lead time available beforehand!
Finally, since each type of transducer has unique characteristics, selecting the right one for your specific application requirements is essential to ensure maximum accuracy levels and reliability over time with minimal maintenance costs down the road!
Contact Our Experts Today
Becker Wholesale Mine Supply is a reliable and trustworthy manufacturer of transducers that meet the highest performance and durability standards. Refrain from settling for subpar transducers that may cause disruptions and downtime in your operations. Invest in Becker Wholesale Mine Supply's top-of-the-line products.
Contact Becker Wholesale Mine Supply today to learn more about our selection of transducers and how we can help improve the efficiency and productivity of your operations.
Products That We Offer