RNG-500VHF LEAKY FEEDER CABLE
---
Upgrade Your Mining Communication System With RNG-500VHF Leaky Feeder Cable
Invest in the safety of your operations, call us at +1-724-515-4993
VHF LEAKY FEEDER OVERVIEW
All mines recognize the need for a reliable, robust, and low-maintenance communication system to enhance safety and production. The Becker Varis VHF leaky feeder system (smartcom®) is world-renowned for its reliability, robust performance, and maintainability. Becker Varis recognizes that one size doesn't fit all and that customers' needs vary with the size of their mines and budgets. Leveraging off the successful and original smartcom® RNGAMP we now offer an option for all mines to access the world's premium VHF Leaky Feeder system that also provides an upgrade path should you wish to enhance the system at a later stage. At Becker wholesale mine supply we offer the RNG-500VHF LEAKY FEEDER CABLE.
VOICE AND DATA Smartcom® provides multiple simultaneous noise-free* voice and data radio channels. The robust and low-maintenance VHF communication platform ensures the lowest cost of ownership on the market. Narrowband radio modems can also be used to provide a 9600 bps fixed/mobile data connection over the entire coverage area of the Leaky Feeder network.
30MHZ BANDWIDTH The industry-leading 30MHz bandwidth allows multiple voice and data channels that operate simultaneously with super-low intermodulation noise levels. RF GAIN The industry's highest RF Gain pilotless (in manual mode) amplifier with automatic and manual gain modes allows amplifiers to be installed at greater distances along the network, reducing required components. Automatic Gain mode allows the amplifiers to intelligently alter gain levels independently as the system grows and changes. This mode reduces system maintenance considerably reducing your maintenance costs.
Varis' Smartcom® 150 and smart-com® 150IS Leaky Feeder Cable acts as an antenna to bring wireless voice, data, video, and Ethernet into mines and tunnels.
When installed in a system using Smartcom® 150 and smartcom®150IS amplifiers, RNG-500 cable will provide up to 30m of off-cable cover-age and 500m amplifier spacing. Var-is' RNG-500 Leaky Feeder Cable also provides flame-resistant PVC outer shielding.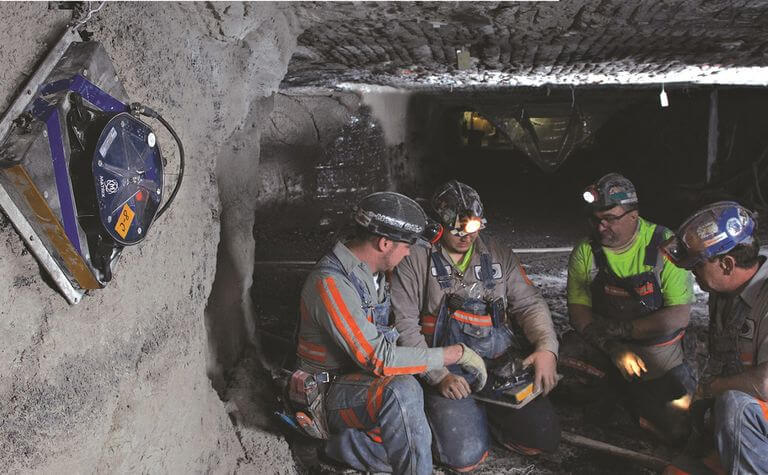 Learn more about our products with our experts
Leaky Feeder Cable
Radio waves travel by line of sight through the air, making underground radio communication difficult. The leaky feeder cable from Becker Wholesale Mine Supply solves this problem. It forms an antenna that can be installed in every part of the mine and provides complete radio communication coverage. The leaky feeder cable can be installed around corners and around turns with no difficulty because it is flexible and strong.
The leaky feeder cable from Becker Wholesale Mine Supply is a coaxial cable that leaks radio signals throughout the mine. To boost the signal and compensate for cable loss, amplifiers are placed along the leaky feeder cables. Branch units can be used for service along different routes.
Becker Wholesale Mine Supply Leaky Feeder System can scale and adapt to changing environments in mines or tunnels. Each Leaky Feeder System is tailored to meet specific site requirements in order to ensure the best radio coverage.
A leaky feeder cable system is a cable that runs along tunnels. It emits and receives radio signals, acting as an antenna. The cable is "leaky" because it has holes or slots in its outer conductor that allow radio signals to leak in or out along its length.
Since RNG-500 Leaky Feeder Cable is MSHA approved it can be installed in Smartcom® 150 and Smartcom®150IS systems interchangeably.
To learn more about the RNG-500VHF LEAKY FEEDER CABLE contact us today at Becker Wholesale Mine Supply!
Take the first step towards safe mining operations! call us at +1-724-515-4993