Leaky Feeder Cable for Underground Mining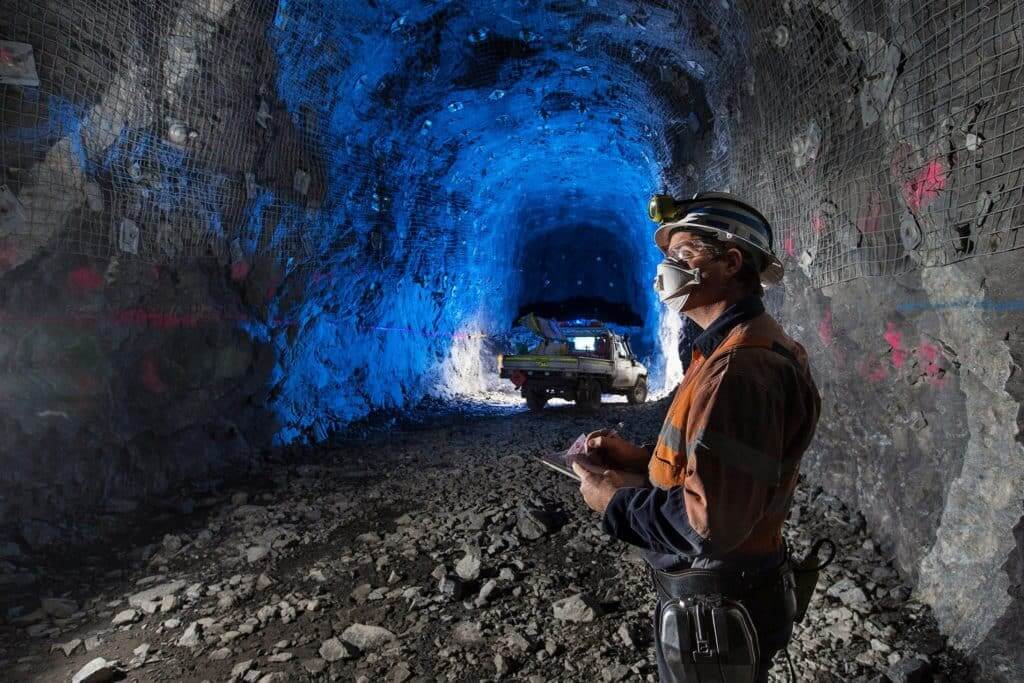 Leaky feeder cable is a revolutionary technology we use in underground mining and other tunnel environments. They are radiating cables that act as antennas, transmitting radio signals throughout the tunnel or mine. This allows for much better communication and safety than traditional methods. This makes leaky feeders an invaluable tool for miners, cabling professionals, and manufacturers alike. The leaky feeder can ensure safe and efficient mining operations.
Working Principles of a Leaky Feeder Cable
Leaky feeders transmit radio signals in tunnels using radiating cables as antennas. These cables have gaps and slots in their outer conductors, which allow the radio signal to leak out of the cable and spread along its length. To ensure that the signal remains strong enough for reliable communication, line amplifiers must be inserted at regular intervals. Transceivers carried by personnel in the tunnel pick up these amplified signals and transmit them back through the cable, creating two-way communication throughout the tunnel system. Leaky feeder systems are limited to low-frequency transmissions due to signal loss caused by long line lengths and cannot penetrate solid rock. However, they do provide an effective and safe method of communication for miners, cabling professionals, and manufacturers in underground applications.
Provides Longer Communication
In mining operations, leaky feeders are an invaluable tool for providing continuous and reliable communication to miners. By using transceivers that can be worn on the miner's person throughout the shift, these systems give miners a two-way communication system that is easy to access and use. The transceiver allows for communications even in areas where traditional radio systems cannot reach, such as deep inside tunnels or underground voids. Leaky feeder systems also eliminate the need for physical wires and connections to ensure constant communication between workers, making them much safer and more efficient than traditional methods.
Leaky feeders can extend their range and coverage by connecting them to antennas. Depending on the type of antenna installed, the leaky feeder system can become even more potent in terms of data communication range, allowing for clearer underground conversations and data transfer. These types of antennas also provide a consistently high level of coverage no matter how far underground workers may be located. Additionally, because many mines go deeper over time, it's important that any communications systems are able to maintain connection without interruption. Antenna-mounted leaky feeders are ideal for this purpose as they can adapt to changing environment depths with minimal intervention or cost.
Overall, this system for mining communications is one of the most cost-effective and adaptive for the environment. Because they offer no signal distortion and a simple method of extending communications, this is a system that works very well for ensuring safety in a mine.
Get In Touch Us
Are you searching for a reliable and effective communication solution for your underground mining operation? Becker Wholesale Mine Supply's leaky feeder cable is an ideal choice for underground mining. Boasting superior design and long-distance coverage, this cable helps keep workers safe while maintaining communication. Don't sacrifice safety or communication – contact Becker Wholesale Mine Supply's leaky feeder cable today!
Products That We Offer
Becker Wholesale Mine Supply's leaky feeder cable is an essential investment for any mining operation looking to maintain effective communication and ensure the safety of its workers.