SMARTSENSE®FIXED MONITOR
---
Enhance Your Safety and Productivity With SMARTSENSE®FIXED MONITOR
Invest in the safety of your operations, call us at +1-724-515-4993
SMARTSENSE® FIXED MONITOR
SMARTSENSE®FIXED MONITOR
• Up to four different gases in one compact monitor • Additional analog / digital inputs • Unique 360° Alarm® • Auto adjustable backlight • Programmable alarm set points • Calibration record, Alarm history
The Smartsense® Fixed Monitor SSFM-100 is an all-in-one gas monitoring system allowing for up to four integrated gas sensors into a compact package, with true flexibility, reliability for environmental monitoring, and h2s fixed monitoring systems.
The configurable multi-gas, four-channel high-accuracy gas monitor with full range temperature compensation and its unique 360° Alarm® function is capable of monitoring any combination of gases and with a wide range of external inputs allowing for customer expansion.
The Smartsense® fixed monitor SSFM-100 gas monitoring system with its integrated controller functions as a black box storing critical information such as Calibration Records, Alarm History, and Data logging for post-accident investigation.
Three fully programmable alarm set points for Alarm and Output controls along with Short Term Exposure Limit (STEL) and Time Weighted Average (TWA) limits are displayed on the extra larger LCD display making it possible to view the reading from up to 5M away.
The auto-adjustable backlight makes it suitable for both underground and surface applications. In addition with a wide range of mounting and connectivity accessories.
TECHNICAL DATA
ELECTRICAL PARAMETERS Power Supply 9 to 24Vdc – Non-IS 9 to 17Vdc IS Current Consumption <25mA @ 24Vdc <35mA @ 15Vdc Operating Temperature – 20 ~ + 40 °C Humidity 90% Non-Condensing IP Rating IP67.
GAS SENSING PARAMETERS
Carbon Monoxide CO 0-50ppm 0-100ppm 0-500ppm 0-1000ppm Oxygen O2 0-25% Methane CH4 0-5% v/v 0-100% v/v Carbon Dioxide 0-5% v/v Additional Gase Available Sulphur Dioxide SO2 Hydrogen Sulphide H2S Nitrogen Dioxide NO2 Temperature Humidity Air Velocity, H2s Fixed Monitoring Systems.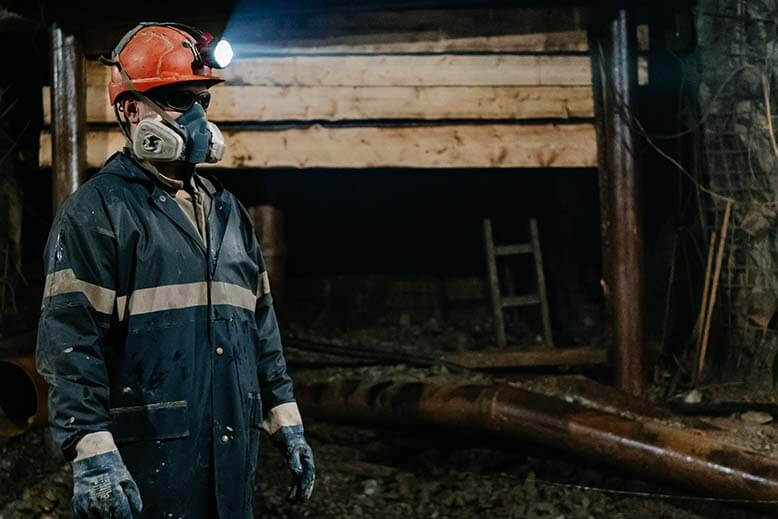 Learn more about our products with our experts
Gas Monitoring Devices
The inadvertent release of harmful vapors in a mine can happen without warning. The mining gas monitoring devices can detect the presence of toxic airborne chemicals and flammable gases within seconds.
H2s fixed monitoring systems can be made in fixed and portable formats. Portable gas monitoring devices enable miners to check the atmosphere in confined spaces before entering. It detects leaks and gives early warnings about dangerous gases.
Safety is crucial for the well-being and legal compliance of mine companies. They trust Becker Wholesale Mine Supply for all their safety products. This includes gas monitoring devices.
INTERFACES
Connectivity RS485 Modbus External Inputs 2 x Digital Input 1 x Analogue Input (4-20mA or 0.4 – 2Vdc) External Outputs 2 x Independent Programmable Digital Output Connectors Quick Connectors or Glands.
If you would like to learn more about the SMARTSENSE®FIXED MONITOR gas monitoring system. Contact us today at Becker Wholesale Mine Supply!
Take the first step towards safe mining operations! call us at +1-724-515-4993