Becker Mining 4 Gas Monitoring System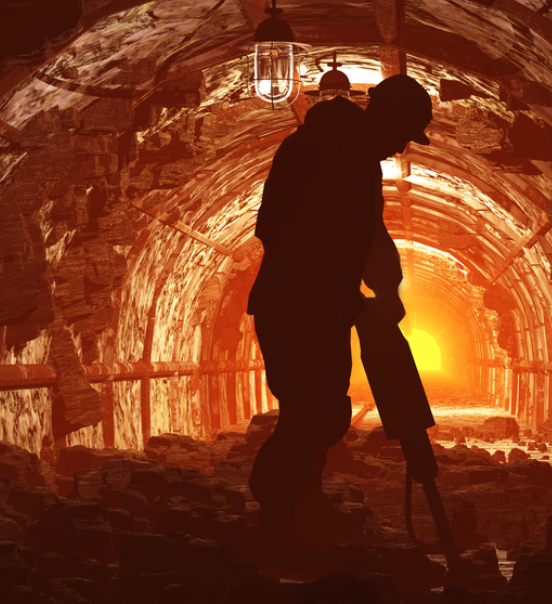 Gas monitoring is important in any mining operation to avoid the dangers of explosions and to keep workers safe. The Becker Mining 4 gas monitoring system is a device that helps do just that. Here's how it works:
The Becker Mining 4 gas monitoring system is placed in the mine to take air quality readings. It uses sensors to detect methane, carbon monoxide, and other harmful gases. If the levels of any of these gases get too high, the monitor will sound an alarm to warn the workers.
The monitor also has a black box that stores data about air quality readings and records of any accidents or incidents. This data can be used to investigate what caused an accident and to help prevent future accidents.
The monitor is powered by a 9-17 volt DC power supply and can operate in temperatures ranging from -20°C to 40°C. It is also IP67 rated, protecting it against dust and water.
The Becker Mining 4 gas monitor features a unique 360-degree alarm system that can be heard even in noisy environments. This is a critical safety feature in mines, where explosions can happen quickly and without warning. The monitor can be set with a short-term exposure limit and time-weighted average length display on the LCD display, so workers can be sure they are staying safe.
With its quality readout and easy-to-use controls, the Becker Mining 4 gas monitor is an essential tool for any mine. It helps keep workers safe by alerting them to dangerous gases, so they can evacuate and prepare accordingly.
Auto-adjusting backlight technology ensures that the monitor can be read in any light condition, whether it's in a dark mine or in direct sunlight. The 360-degree alarm system also ensures that everyone in the vicinity will be alerted in the event of a gas leak. With a readout that is available in any lighting condition, there can be complete certainty in the event of an emergency.
Gas sensing throughout the device is at an excellent level as well. The monitor is always on the lookout for any potential danger with sensors that can detect methane, carbon monoxide, and other harmful gases. The black box feature records data about air quality readings and any incidents that occur, preventing future accidents. With a 0-1000 ppm solution, the device can detect 0-50 ppm carbon monoxide or add rulings for hydrogen sulfide, nitrogen dioxide, and sulfur dioxide. There is also the capability to measure temperature, humidity, and air velocity. Additional guest databases are available if need be.
Gas monitoring networks can continue to expand using these tools. Mine owners will have the chance to better their practices and keep everyone safe while they're working. The Becker Mining 4 gas monitor can be networked with other devices and provide instant alarm solutions for a variety of gases. Make sure your mine is using the latest and greatest technology by investing in a Becker Mining 4 gas monitor today. Contact us at Becker Wholesale Mine Supply for more information on these devices and how they can keep your mine running safely and smoothly.