Becker Leaky Feeder Communication System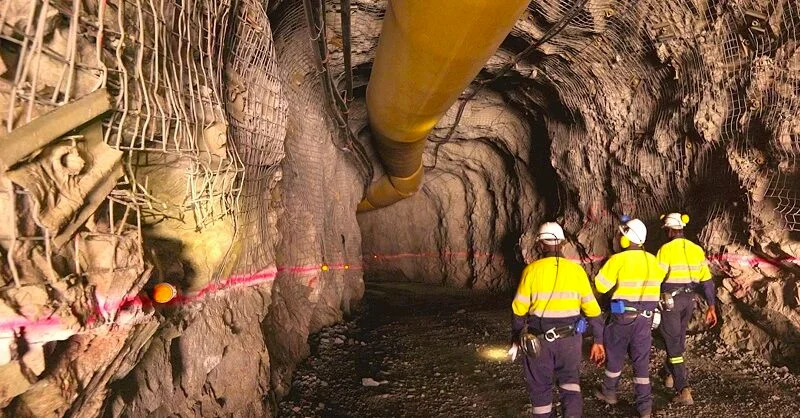 Becker Leaky Feeder Communication system is a great way to keep your business or home connected. Smartcom provides multiple simultaneous noise-free* voice and data radio channels with low maintenance and a robust VHF communication platform. You can also use narrowband radio modems to provide a 9600 bps fixed/mobile data connection over the entire coverage area of the Leaky Feeder network. This is a great way to keep your family or business connected without worrying about dropped calls or bad reception.
Leaky feeder networks are a requirement in heavy equipment and underground mining environments where communications are paramount for safety reasons. Becker Communications has been designing, building, and installing these types of networks for over 60 years. We have the experience and expertise to ensure that your network is correctly designed and installed the first time.
Benefits of Our Leaky Feeder Communication System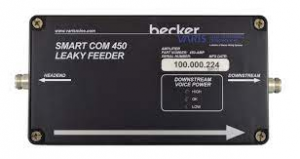 Becker Leaky Feeder Communication System also provides comprehensive support services to keep your system running smoothly and efficiently. Our team of qualified technicians is available 24/7 to answer any questions you have. As well as assist you if you experience any problems with your system. We also offer various upgrade and expansion options to keep your system up-to-date and meet the ever-changing demands of your business.
The RF gain system is fully automatic and requires no user intervention, making it the perfect solution for busy environments where people may not have the time to adjust the settings manually. Additionally, the system can be operated in automatic or manual mode, allowing you to choose the best option for your particular needs.
The smart com BSC-AMP is the premium VHF leaky feeder solution that balances price and performance perfectly. It is the ideal choice for underground mines where communications are critical for safety. With a crystal clear voice solution for your workers and a high-speed data connection for your business, the smart com BSC-AMP is the perfect way to keep your operation running smoothly.
The 30 MHZ bandwidth supports multiple voice and data channels that can operate simultaneously without any problems. This is perfect for businesses that always keep in touch with their employees or customers. The system also has a very low intermodulation noise level. This makes it ideal for areas where noise is a problem. Multiple data streams and voice streams ensure that any mining site can have consistent information and communication.
These systems will make it easier for mines to be more profitable and safer. The expandability of the system also makes it a great investment, as you can add more features and functionality as your business grows.
Contact Us Today
Take the first step toward improving your mining operation by investing in a Becker Leaky Feeder Communications system. You won't be disappointed with the results.
The premium VHF Leaky Feeder is the right choice for underground mines. It is a low-maintenance, robust, and reliable communications platform that will keep your business running smoothly. Contact Becker Wholesale Mine Supply today to learn more about our Leaky Feeder Communications systems and how we can help you stay connected.