Why Buy Underground Mining Radio Communication Systems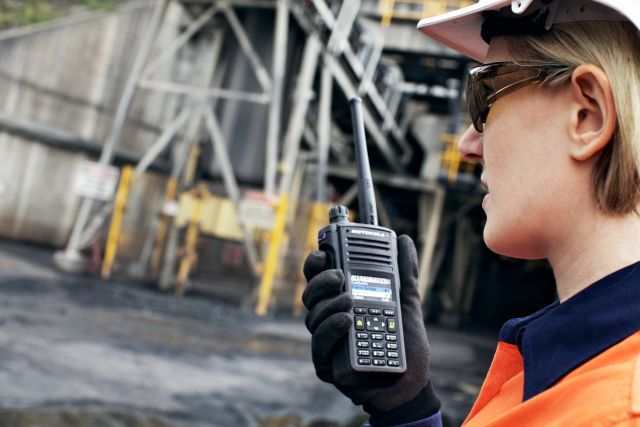 Underground mining radio communication systems are the most important thing for safety work in underground mines. Communication is vital for any workplace, particularly mines, where sometimes the operating environment can be quite harsh.
Underground tunnel workers must be able to communicate with one another, especially in the case of major incidents or accidents. Underground mining radios are useful in this scenario. With the underground mining radio communication systems, they are able to give the miners talk-back and listen-in facilities from surface control.
A workplace communication system can increase productivity and efficiency. Becker Communications offers a variety of portable underground radios, Kenwood and Motorola radio systems, as well as stationary leaky feeders.
Becker Communications provides solutions for North America's 800+ mine operations.
Portable Underground Mining Radios
Kenwood manufactures and supplies both analog and digital portable mine radios. These radios are ruggedly designed for use in mines and allow for instant communication between units. These radios are ATEX-certified and can be used anywhere in the world that is involved with mining operations. They are protected against dust, gas, and other hazards.
These radios can be carried around and last for a very long time without charging. GPS capability is available on the NEXEDGE(r).
Motorola also offers two-way radio solutions, the MOTOTRBO series. These range from simple voice-only models to advanced voice radios with voice-only and feature-rich options. These accessories will optimize the performance of your device. These accessories have been field tested for five years using Accelerated Life Testing, (ALT).
Stationary Mine Communication Systems
Leaky feeder systems provide a secure and reliable way to communicate underground with mine facilities. Becker Communications offers the PB212 Pages Boss Phone. This radio can also be used with pager-type systems. It can also be integrated into leaky feeders.
Leaky feeder systems are better than wired telephone systems for daily mining communication. To provide a complete solution, they can be integrated with monitoring or tracking technologies.
This system is made up of a cable that runs through a mine. It acts as an antenna and allows a variety of devices to pick up a radio signal. Although radio devices can communicate over short distances with one another, this is not required. Instead, they can communicate with each other via cable. An antenna can connect workers 10 miles below the ground to their colleagues 10 miles above the ground.
Becker Communications is the industry leader for over 15 years. Radio communication in tunnels, and electrical mining communication systems. As they expanded into underground mining and railroads, they also added wireless communication systems, handheld radios, and tagging-and-trapping systems. Contact us today!