Wearable Gas Monitoring Devices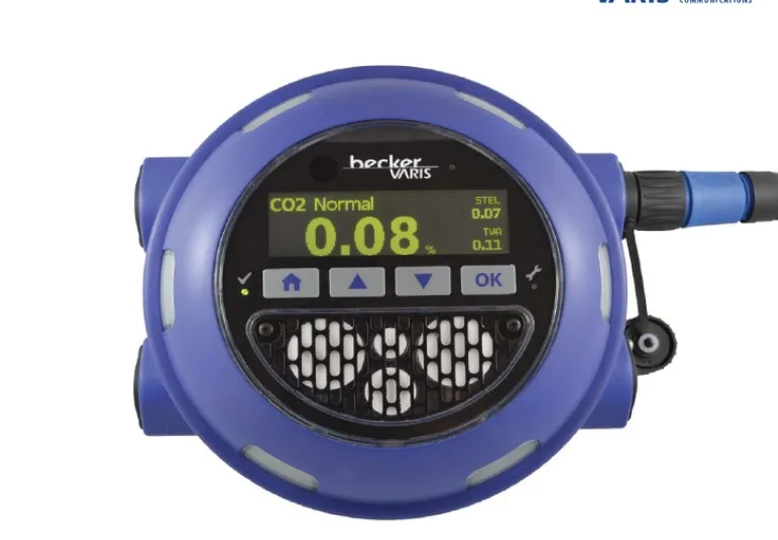 One of the most essential pieces of modern safety equipment in mining sites is a gas monitoring system.  This system is used to measure the levels of gases, both in and outside the building, from various sources. Gas monitoring devices can detect leaks and provide alerts immediately, which could prevent an accident or fatality. Becker Communications offers the best wearable gas monitoring devices on the market with our SmartSense® Fixed Monitor SSFM-100. This gas monitoring system is affordable, durable, and delivers immediate notifications. 
How Does a Gas Monitoring System Work?
The gas monitoring system typically consists of three parts: the sensors, the monitor, and the alarm. The sensors are placed in different areas where gasses could potentially leak, such as near compressor stations or along pipelines. The monitor collects the data from the sensors and displays it on a screen. If there is a gas leak, an alarm will sound to warn the workers.
What Gasses Does a Gas Monitoring System Detect?
The most common gasses that are detected by a gas monitoring system are carbon dioxide (CO 2 ), methane (CH 4 ), and volatile organic compounds (VOCs). These gasses can be harmful if there is a large leak, so it is important to have a gas monitoring system in place to detect any leaks. 
Why Is a Gas Monitoring System Important?
A gas monitoring system is important because it can prevent accidents and fatalities. If there is a gas leak, the workers will be alerted immediately and can take action to prevent an accident from happening. Gas monitoring systems are essential for safety in mines and other industrial settings. 
How Do The Notifications Work?
Our system delivers an immediate alarm followed by proximity notifications to surrounding radios. The device also has a log of all alarms with date, time, and location. The logging can help with investigations and problem-solving.
With our SmartSense® Fixed Monitor SSFM-100, we provide the best gas monitoring system on the market. This gas monitoring system is cost-effective, long-lasting, and rapid in delivering notifications. The SmartSense® Fixed Monitor SSFM-100 gas measuring device from Becker Communications is a fixed device that provides continuous readings of your mining site.                                                                                        
Our wearable gas monitoring devices can be linked to the leaky feeder system to provide levels of alert throughout your tunnel and mining site. With the help of the gas monitoring system, you can keep your workers safe and your site running smoothly. The flexibility of a system that runs throughout the mining site will also ensure that people at multiple levels of a tunnel or mining site will be able to receive alerts.
If you are interested in learning more about this quality gas monitoring system, contact us today. We can show you how to properly outfit your mining site with the best safety technology.
Get In Touch
With over 30 years of experience in the mining industry, Becker Wholesale Mine Supply is committed to providing the highest quality products and services to our customers. Our gas monitor devices are no exception, as they are built to withstand harsh mining environments and provide accurate and reliable readings.
Investing in a gas monitor device from Becker Wholesale Mine Supply is a smart decision for any mining operation. Not only will it help ensure the safety of your workers, but it can also help you comply with industry regulations and avoid costly fines. Contact us today!
Products That We Offer