The Features of A Becker Varis VHF Leaky Feeder System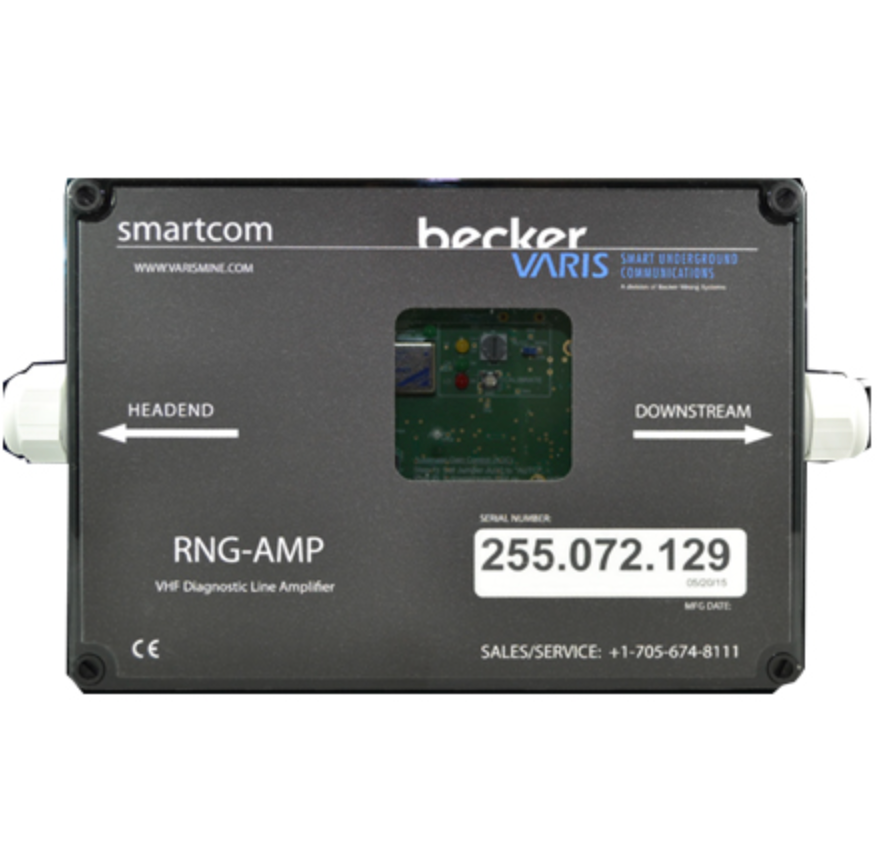 The Becker Varis VHF leaky feeder system is the perfect solution for your mine and budget. This system provides simultaneous voice and data, with 30 MHZ bandwidth and local diagnostic support. It also offers robust performance and the ability to maintain a mobile data connection, making it easy to collaborate with others while on site. Plus, our team can work with you to create a custom system that fits your specific needs. 
A premium VHF leaky feeder system can enhance your abilities in a mining site. These solutions can provide a number of unique advantages for underground mining including:
Improved communication – With a clear and consistent connection, teams can communicate effectively and collaborate more easily. This can lead to a safer, more productive work environment. 
Improved safety-  A good communication system can help you avoid dangerous situations and respond quickly to emergencies. 
Easier tracking – Equipment and employees can be easily located with a VHF leaky feeder system. This makes it simpler to keep track of personnel and assets in a large and complex mining operation. 
Easier diagnostics – When something goes wrong with the equipment, it can be difficult to determine the source of the issue. A VHF leaky feeder system can make diagnostics simpler, so issues can be resolved more quickly. 
Easier collaboration with data sharing- Often, data needs to be shared between different teams in a mining operation. A VHF leaky feeder system can make this process easier and faster, so tasks can be completed more efficiently. 
When it comes to choosing a VHF leaky feeder system for your mine, it is important to consider all of your needs and requirements. We can custom-build VHF leaky feeder systems that can handle the needs of your mining site and offer you the best results for your organization. We want to ensure you can keep flawless communications and improve safety and productivity in your mine. 
Our industry-leading technology offers some of the clearest communications and signals quality. We work with some of the world's largest mining sites and we are proud of the relationships that we have built so far in this industry. 
With our local diagnostics and troubleshooting, you can have an easy solution for keeping your system updated as well as recognizing any causes for concern along the line. Save time in repairs and get the best in technology for your organization with us. Our lines are extremely durable and also highly adaptive, so we can work with you to create a perfect system for your mine. With 30 MHZ bandwidth and simultaneous voice and data, you can't go wrong with the Becker Varis VHF leaky feeder system. 
For these and other reasons, a Varis VHF leaky feeder system can be a valuable addition to any mining operation. To learn more about the benefits of this technology, contact our team, Becker Whole Sale Mine Supply!