Kenwood Nexedge Digital Radio Systems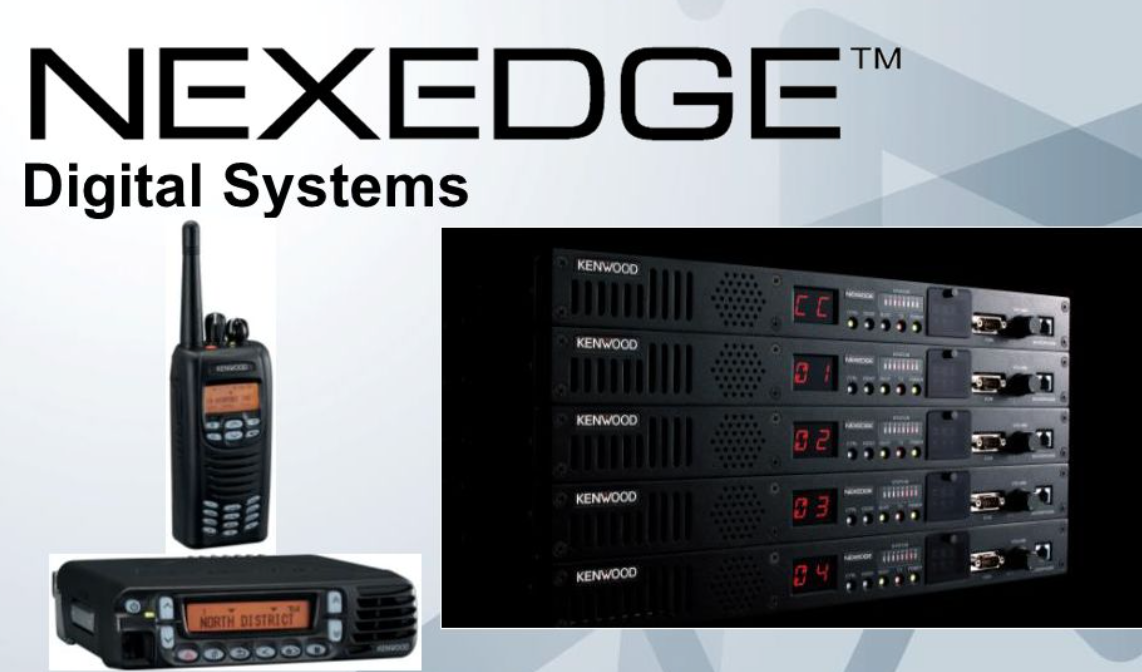 The Kenwood Nexedge digital radio is one of the most advanced two way radio systems available. It features emergency key and emergency call features as standard, along with GPS modules, lone worker, and emergency advanced motion detection function. It is proven in mining applications and meets the IP67 standard for dust intrusion and immersion. It is also capable of UHF operation from 400-520 MHz or VHF 136-174Mhz. With its sophisticated sound analysis and optimization technologies, the Kenwood Nexedge digital radio is perfect for any business or organization that needs a reliable, convenient, and effective means of communication.
We regularly integrate these communication devices into our radio network because of their proven reliability and because of the durability that they can offer to people throughout mining sites worldwide.  Many of our customers have found that the Kenwood Nexedge digital radios are a perfect fit for their specific needs and requirements. Thanks to their Active Noise Canceling technology, these radios can provide crystal clear communication even in the most challenging environments. If you're looking for a top-of-the-line two way radio systems, then the Kenwood Nexedge Digital Radio offers a number of advantages for your mining site:
Better logistics: With superior communication capabilities, the Kenwood Nexedge digital radio can help improve the overall efficiency of your mining operation.
Safer work environments: By providing workers with clear and concise communication, you can help minimize the risk of accidents and injuries in the workplace.
Easier coordination: When everyone on the mining site is equipped with a Kenwood digital radio, communication becomes simpler and more streamlined, allowing for a more coordinated operation.
Faster response times: In the event of an emergency, having a two-way radio system that can quickly and easily connect you with the necessary personnel can be the difference between life and death.
Emergency alarms and optimized GPS for worker location:  The Kenwood Nexedge digital radio also features emergency alarms and optimized GPS for worker location. This can help you quickly and easily identify the location of any workers who may be in distress.
With so many advantages to offer, it's no wonder that the Kenwood Nexedge digital radio is one of the most popular two way radios on the market today for underground mining.
We can integrate these digital radios into your leaky feeder system. If you are interested in upgrading your on-site communications,  please don't hesitate to contact us today. We would be happy to discuss your specific needs and see how we can help you get the most out of your two-way radio system.
The Kenwood Nexedge digital radio is just one example of the type of two-way radios that we offer at our company. We have a wide range of products to choose from, and we can help you find the right solution for your specific needs. 
Contact us today to at Becker Wholesale Mine Supply and learn more about our two-way radio systems and how they can benefit your mining operation.