Does a Carbon Monoxide Alarm Detect Gas Leaks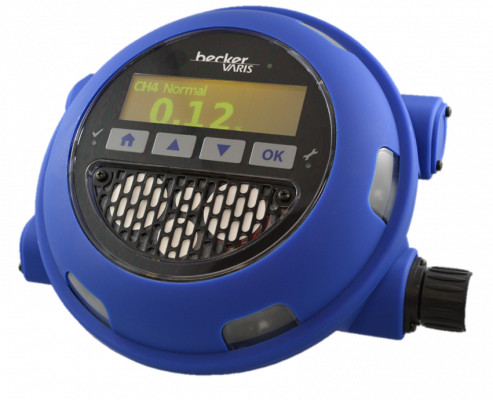 As a business that works with combustible materials, Becker Mining USA understands the importance of safety. A carbon monoxide alarm is a crucial tool for creating a safe working environment since it alerts workers to the presence of this toxic gas. But does a carbon monoxide alarm detect gas leaks from other sources, such as natural gas or propane?
The short answer is that it depends on what type of carbon monoxide detector you use. Some types of detectors solely monitor the presence of CO in the air. In contrast, others are equipped with additional sensors that can detect the presence of methane and other combustible gases. Moreover, some detectors come with features such as one-touch emergency call buttons that alert emergency responders in case of prolonged exposure to hazardous gas levels.
If you're looking for an all-in-one solution to detect various types of gas leaks in your workplace, an integrated carbon monoxide alarm and combustible gas detector may be your best bet. This device has sensors built into its core which can detect CO and combustible gases like methane or propane simultaneously to provide comprehensive monitoring capabilities. Not only will this help keep your workers safe by warning them when dangerous gas levels are present, but it also helps maintain workplace compliance by providing detailed records regarding fumes and air quality over time.
Importance of Gas Detection
Equipment-mounted gas detectors are an essential component of safety in the workplace, and they're critical in mining due to dangerous gases like methane. Portable gas detectors can be used with each employee and have the added advantage of detecting multiple gases, making it much easier to monitor air quality in environments with several combustible gases. Portable gas detectors can detect the presence of carbon monoxide and methane, propane, hydrogen sulfide, oxygen deficiency, and other toxic or flammable gases common in mining operations. This highly sensitive equipment is easy to use, lightweight, and ensures that your employees remain safe by detecting potential risks before it becomes too late.
Gas detection systems have come a long way over the past few years and are now much more accessible to calibrate than their earlier counterparts. This makes it easy for businesses like Becker Mining USA to keep them running smoothly and accurately with minimal effort. Additionally, modern gas detection systems are much better at detecting gases than older models, helping to prevent potential catastrophes before they happen. They are highly sensitive and can detect even the most minor amounts of combustible gases in the atmosphere, alerting personnel when any hazardous levels are detected.
Contact Us Today
A well-maintained carbon monoxide alarm ensures worker safety at Becker Mining USA workplaces and beyond. If you want maximum protection against all types of potentially hazardous gases, an integrated CO and combustible gas detector could be just what you need. Call us or visit our website.
Products That We Offer