Smartsense SSFM-100 Gas Monitors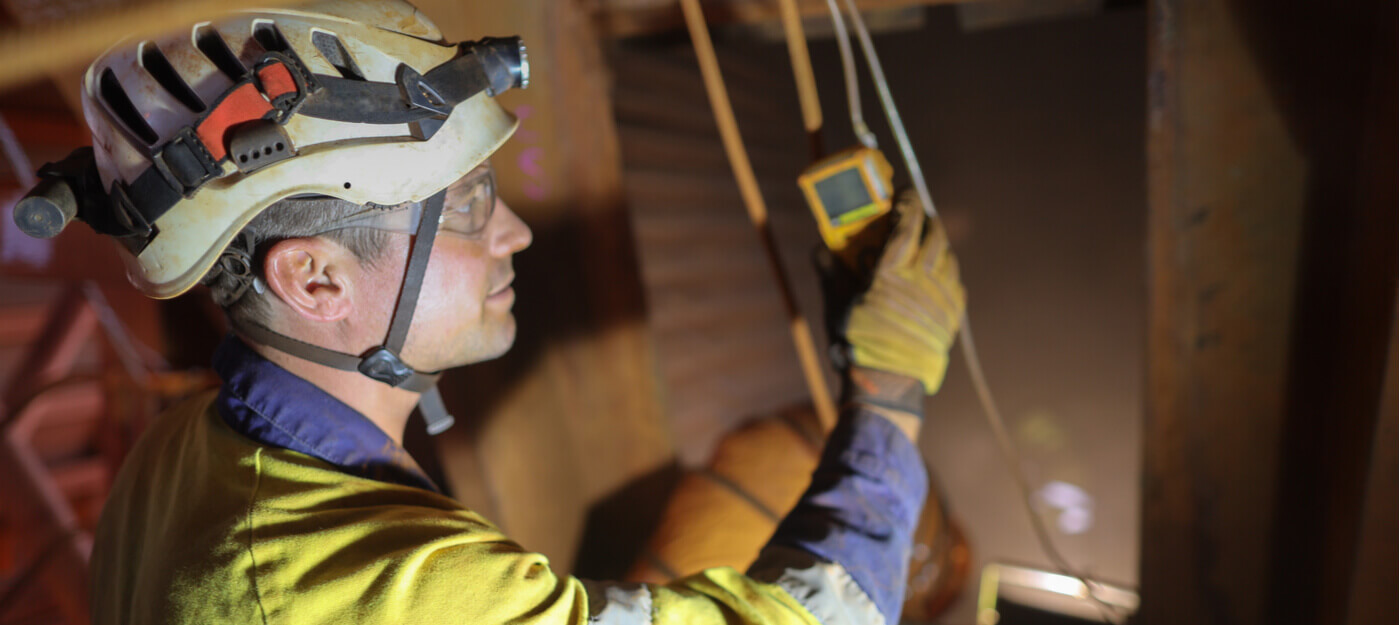 Gas monitors are essential in mining sites throughout the world. The SSFM-100 Smartsense is a top-of-the-line gas monitor for potentially hazardous and explosive environments. The SSFM-100 discovers six different kinds of toxic and combustible gases, including methane, carbon dioxide, oxygen, nitrogen dioxide, carbon monoxide, and hydrogen sulfide H2S. It also features integrated ambient temperature, humidity, and barometric pressure monitoring to ensure that the environment is safe. while monitoring the gases.
The SSFM-100 is built to be durable and long-lasting, with a stainless steel enclosure that allows it to be placed in some of the world's most dangerous environments. It also has a large LCD display that shows all the relevant readings, making it easy to monitor gas levels. The SSFM-100 has an assortment of onboard alarms that alert you if there are dangerous levels. Additionally, you can link up SSFM-100 to an external alarm system to alert personnel in case of any potential danger. 
Smartsense SSFM-100
The Smartsense monitoring system is designed to be implemented in mining sites in up to 75% less time than other gas monitors, making it the perfect solution for efficient monitoring in hazardous environments. It is also highly reliable and maintains accuracy even when exposed to wide ranges of temperatures, humidity levels, and pressure changes. 
Every smart sensor system is configured in the factory for quality and checked for its environmental specifications. The gas monitoring ensures that workers are in an oxygen-rich environment. It also provides an immediate warning in the event of an emergency. The ports included on the monitoring device also make it easy to expand the system and continue to build on it as the mining site grows. 
Controllers can accommodate a localized use or implementation through the port system for a wide system. You can also integrate legacy systems through a 4-20mA signal within the Smartsense network.
Safety in Mining
The Smartsense SSFM100 gas monitors provide maximum safety. Its superior accuracy, durable design, and easy implementation make it the perfect solution for any hazardous environment. It provides an efficient way to keep personnel safe and detect potential dangers before they become a problem. It is the ideal monitoring system for any environment where hazardous gases are present. 
The SSFM-100 is essential in providing safety and security to personnel working in potentially dangerous environments.
The SSFM-100 ensures that mines are safe and well-monitored with its cutting-edge technology. It provides miners with peace of mind. Miners can feel at ease knowing that their environment and potential hazards are being monitored in real-time. With the SSFM-100, miners can be sure they're getting accurate readings in potentially hazardous situations. By investing in Smartsense gas monitoring solutions from Becker Wholesale Mine Supply, mining operations can keep personnel safe.
Contact Us
If you are interested in working with Becker Wholesale Mine Supply or acquiring one of our Smartsense SSFM-100 Gas Monitors, please contact us today! We look forward to helping you protect your mining personnel and operations with the Smartsense system. 
The SSFM-100 Smartsense is a top-of-the-line gas monitor. It works with CH4, CO2, O2, CO, NO2, and Propane. You will always be able to guarantee your safety with this robust equipment.