Can UHF and VHF Radios Communicate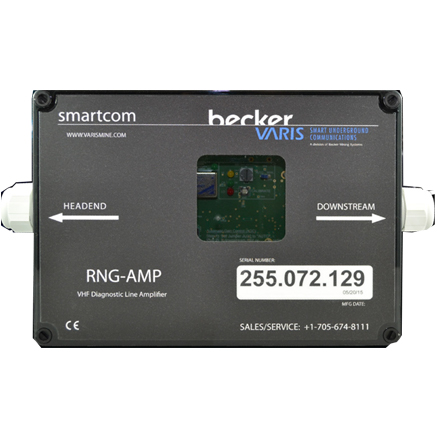 Can UHF and VHF radios communicate? Knowing the difference between UHF and VHF radio communication is critical to finding the ideal two-way radio for your needs. UHF (Ultra High Frequency) and VHF (Very High Frequency) offer different advantages and disadvantages, depending on the environment in which you will be using your radio.
The range of UHF is typically more significant than that of VHF, allowing for longer distance coverage. UHF allows for more uninterrupted operation, making it ideal for applications that require a wide coverage area, such as public safety or search & rescue operations. However, obstacles like walls or trees can affect the shorter wavelength of UHF, causing reduced reception in areas with high obstructions.
VHF radios have a more excellent range, but their respective wavelengths make them more likely to suffer from distortion due to natural phenomena like mountains or building walls. Additionally, they are better suited toward smaller coverage areas since they span less far than UHF signals. On the plus side, however, VHF signals travel further over open water and hard surfaces like concrete pavement — making them ideal for maritime activities such as ship-to-ship conversations.
Problems With These Radios
One of the primary issues with VHF and UHF radios is their inability to communicate over large distances. Interruption can be a particular issue when radios operate in environments such as mountains, rugged landscapes, or heavily built-up areas where many obstacles block the signal. While VHF frequencies tend to travel further over open water and hard surfaces like concrete pavement, UHF radio waves usually penetrate trees and other lightweight obstacles better.
Another essential factor to consider when using two-way radios is their range – which depends on the type of radio users and the environment miners use. In general, UHF will have a more extended range than VHF. Still, any structures that may be in between the transmitter and receiver can reduce communication. On the other hand, VHF signals tend to be more robust when within such obstructions, but their range will be limited overall if compared to UHF.
When deciding what type of two-way radio will best suit your needs, choosing between UHF and VHF can take time and effort. Unfortunately, UHF and VHF devices can't communicate with each other. As such, if an existing network of radios is already in place, you may need to add new radios from the same frequency band.
Another Option – PoC Radios
Another option that can provide a helpful advantage over both UHF and VHF systems is Push-to-talk over cellular (PoC). PoC devices are based on broadband or 4G LTE networks. They have no restrictions regarding distance, allowing for seamless communication within any location — even with physical barriers such as buildings or mountains. Furthermore, PoC platforms also support group transmissions, which adds flexibility when communicating with multiple people at once.
HF and VHF radios provide reliable communication solutions in various environments. Still, they may have limitations when faced with distance or physical obstructions. Push-to-talk over cellular (PoC) devices can be an ideal alternative as they don't have any restrictions, regardless of the location you use them.
Get In Touch With Us Today
Are you tired of unreliable communication equipment slowing down your operations and putting your team's safety at risk? Look no further than Becker Wholesale Mine Supply's UHF and VHF communication products.
Our cutting-edge technology guarantees efficient communication between team members, even in extreme temperatures. No matter if you're underground or above ground, our products are built to withstand even the harshest conditions to keep your team connected and safe. Call us today!
Products That We Offer
Becker Wholesale Mine Supply's leaky feeder cable is an essential investment for any mining operation looking to maintain effective communication and ensure the safety of its workers.