What type of radiation are VHF and UHF radio signals? The world of radio technology is full of terms that can be hard to keep track of, especially when it comes to understanding the different types of radiation associated with radio transmissions. One particularly important distinction is between very high frequency (VHF) and ultra-high frequency (UHF) radio signals.
Types of Radio Signals
Both VHF and UHF radio signals radiation waves are part of the electromagnetic spectrum, but they differ in what type of wavelengths they use. VHF waves typically have a wavelength of 30-300mhz, and UHF waves typically have a wavelength range between 3ghz- 300mhz. 
When it comes to the radiation associated with these signals, both VHF and UFH transmit energy via electromagnetic fields in the form of non-ionizing radiation, known as radiofrequency (RF) radiation. RF radiation has long been used in many applications such as cellular communication, television broadcast, radar systems, etc., but there is still debate about potential health risks that could arise from prolonged exposure – according to the American Cancer Society website, no link has been established between any health problems from exposure to RF radiations from consumer products like cell phones or radiotelephone towers.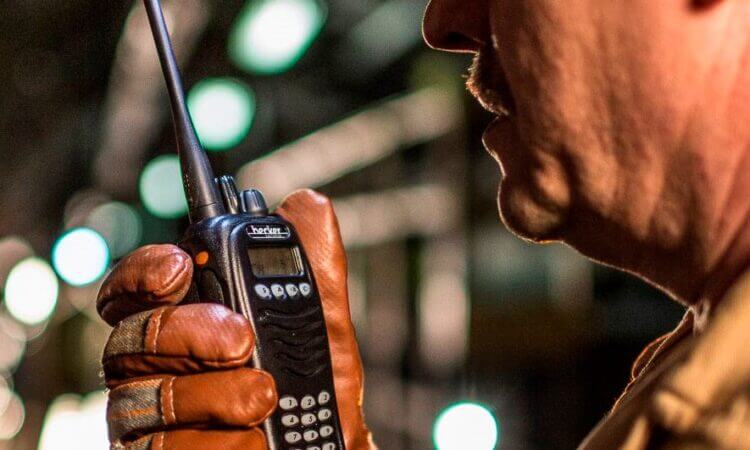 Radiofrequency
Electromagnetic radiation is an omnipresent form of energy in our universe, spanning galaxies and stars as well as everyday items like cell phones and microwaves. Radiofrequency or RF energy is a type of electromagnetic radiation created by the motion of electrical charges emitted by antennas. Frequency units for these waves can be expressed in Hz or MHz, with lower frequencies represented by longer wavelengths and vice versa. By understanding the basic principles behind this type of radiation, we can use it for our benefit. 
Although these signals can be used for communication and data transfer, it will also take regular monitoring to ensure that we can keep mining sites safe and the levels of this radiation low for workers in the area. 
We take quality control very seriously to ensure the safety of our employees and customers. We use only the highest-rated products that have been tested to meet industry standards and have the latest safety features. Our team regularly reviews the latest advancements in technology to determine which products would be most beneficial for our operations. From materials designed to reduce any radiation exposure to secure connections that help protect against hacking attempts, we make sure our operations are secure at all times—minimizing any risks associated with working with sensitive data or potentially hazardous environments.
Increase Your Mining Operations with Becker Wholesale Mine Supply
At Becker Mining USA, we understand the importance of everyone's safety first when it comes to using RF technology for our mining operations. As such, we have taken steps to reduce exposure levels by implementing strict regulations on how close employees can get to antennas transmitting VFH and UHF signals, as well as installing shielding materials where appropriate. Furthermore, we regularly monitor our workers through regular checkups to ensure their safety is not at risk due to any electromagnetic transmission at our facilities. Call us today!
Products That We Offer