Reliable and Robust Communication with Becker Mining SMC VHF Cable
Take the first step towards powering up your operations, call us at +1-724-515-4993
In the mining industry, a dependable communication system is crucial for enhancing safety and productivity. At Becker Mining SMC, we understand the diverse needs of mines and the importance of a reliable, robust, and low-maintenance communication infrastructure. That's why we proudly offer the Becker Varis VHF leaky feeder cable (smartcom®), renowned worldwide for its exceptional performance, reliability, and maintainability.
Customizable Solutions for Every Mine
We recognize that each mine is unique, with varying sizes and budgets. That's why we offer a range of options to cater to your specific requirements. Leveraging the success of the original smartcom® RNGAMP, we provide an option that grants all mines access to the world's premium VHF leaky feeder system while allowing for future system enhancements. At Becker Wholesale Mine Supply, we offer the RNG-500 VHF Leaky Feeder Cable, ensuring reliable and efficient communication in your mining operations.
Voice and Data Capabilities
The Smartcom® system provides multiple simultaneous noise-free* voice and data radio channels. With our robust VHF communication platform, you can enjoy uninterrupted voice communication and seamless data transmission. The system ensures the lowest cost of ownership in the market, offering a reliable and cost-effective solution for your communication needs. Additionally, the system supports narrowband radio modems, enabling a fixed/mobile data connection at 9600 bps throughout the entire coverage area of the Leaky Feeder network.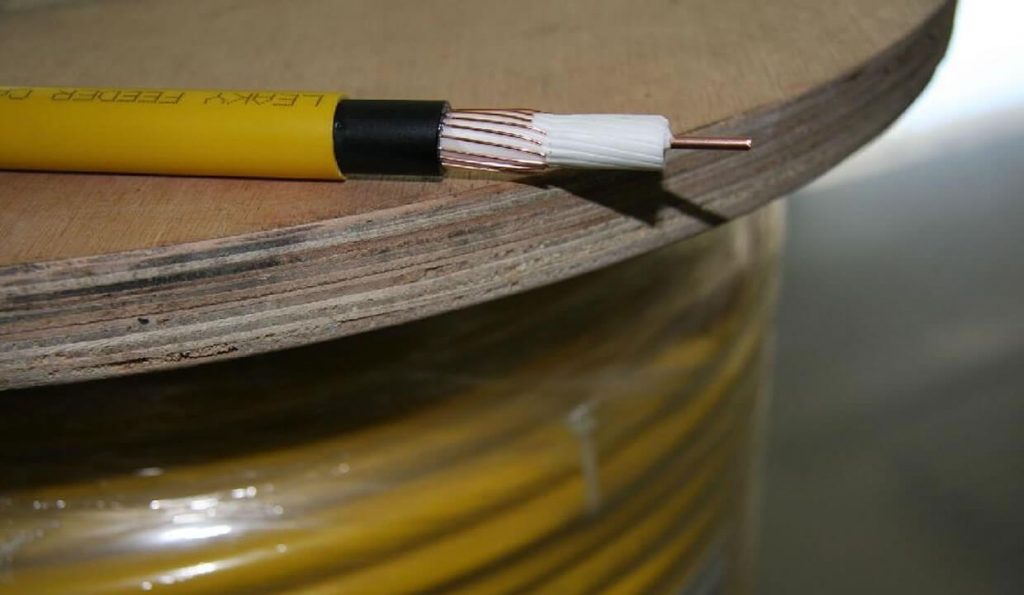 Industry-Leading Bandwidth and RF Gain
With an industry-leading 30MHz bandwidth, the Smartcom® system enables the operation of multiple voice and data channels simultaneously, while maintaining super-low intermodulation noise levels. Our advanced RF Gain technology allows amplifiers to be installed at greater distances along the network, reducing the number of required components. The automatic and manual gain modes provide flexibility and scalability as your system grows and changes. By intelligently adjusting gain levels, the system significantly reduces maintenance requirements and associated costs.
Enhance Communication with Varis Smartcom® Cable
Varis' Smartcom® 150 and smartcom® 150IS Leaky Feeder Cable act as antennas, seamlessly bringing wireless voice, data, video, and Ethernet connectivity into mines and tunnels. When combined with Smartcom® 150 and smartcom® 150IS amplifiers, the RNG-500 cable provides an impressive coverage of up to 30 meters off the cable and allows for amplifier spacing of 500 meters. Furthermore, Varis' RNG-500 VHF Leaky Feeder Cable features flame-resistant PVC outer shielding, ensuring safety and reliability in challenging mining environments.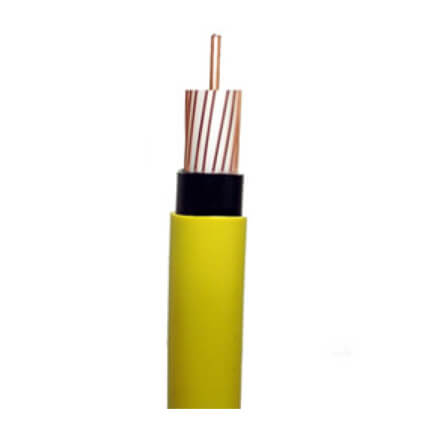 Contact Us For Maximum Productivity
At Becker Mining SMC, we are dedicated to providing the mining industry with cutting-edge communication solutions. Our Becker VHF leaky feeder system, including the RNG-500 VHF Leaky Feeder Cable, offers unparalleled reliability, robust performance, and ease of maintenance. Contact us today to discover how our communication solutions can optimize safety and productivity in your mining operations.
Products That We Offer
Take control of your mining communication systems today! With Becker Wholesale Mine Supply, the leading manufacturer in the USA. Contact us now and revolutionize your mining communication systems!