Becker's Journey into the World of Underground Mining Supplies
Take the first step towards powering up your operations, call us at +1-724-515-4993
If an ore is located at a significant depth below the Earth's surface, it becomes impractical to remove the waste and expose the ore using surface mining methods. Consequently, underground methods must be taken into consideration. Underground mining supplies tends to be more costly per ton than surface mining due to various factors. These factors include the size of underground mining equipment, which is generally smaller than that used in open pits due to ground conditions, ore body geometry, and other considerations. Additionally, access is considerably more restricted in underground mining.
As a result, productivity in underground mining can be significantly lower compared to surface mining—sometimes by a factor of 5 to 50 times—when measured in terms of tons produced per worker and per shift. However, this lower productivity is counterbalanced by the advantage that only ore is extracted through underground mining, whereas in an open pit, several tons of waste are removed for every ton of ore.
The openings created during the process of extracting ore are called 'rooms'. Stopping involves two steps. The first step is to prepare the ore blocks so that they can be mined. The second step is the production or stopping itself. Ore development costs more per ton than stopping, so every effort is made in order to maximize stopping when a certain amount of development is undertaken. This means that for ore bodies with steep dips, the distance between production levels should be as wide as possible. Larger openings allow for larger and more productive equipment. Fewer machines and workspaces are needed to reach a certain production level.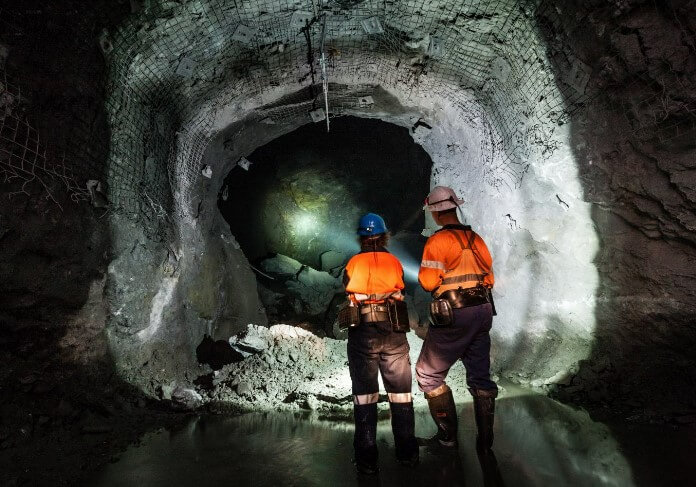 The strength of ore and rock walls is also a factor in stopping. The majority of rock materials are stronger than concrete, which is used to build highways, bridges, and buildings. However, they contain various structural defects, and these defects determine the strength and durability of the rock structure. The underground openings should be kept small if the defects are close together, filled up with crushed material, and in an unfavorable orientation.
As you go deeper into the Earth, the weight and thickness of the rock beneath you increase. The pressure from the sides also increases as one goes deeper. It can be as much as three times the vertical pressure, depending on the type of rock and geologic conditions. The pressure in the deepest mines is so high that rock literally explodes. These explosions of rock are a major limitation for mining at depth. Rock mechanics is a specialized area of engineering that deals with the interaction of rock mass and mine entrances.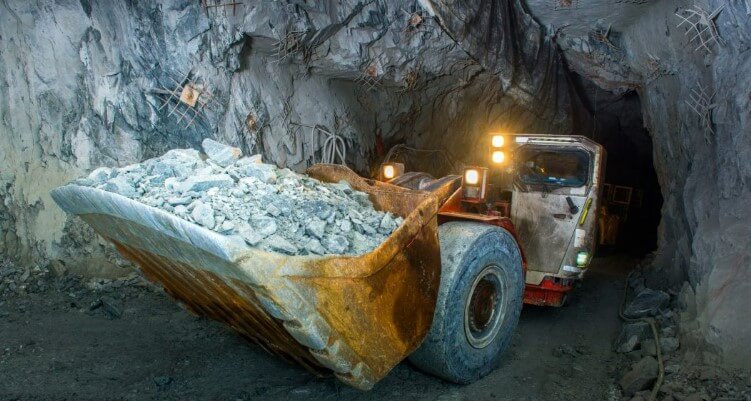 Mine Development
Prior to the production of ore, it is essential to allocate resources to mine development. This process entails constructing access roads, clearing surface waste material, and uncovering the ore to establish the initial bench geometry. The development phase of an underground mine is notably more intricate.
Contact Us For Maximum Productivity
At Becker Mining SMC, we are dedicated to providing the mining industry with cutting-edge communication solutions. Our Becker VHF leaky feeder system, including the RNG-500 VHF Leaky Feeder Cable, offers unparalleled reliability, robust performance, and ease of maintenance. Contact us today to discover more underground mining supplies that can helps you to a safety and productivity in your mining operations.
Products That We Offer
Take control of your mining communication systems today! With Becker Wholesale Mine Supply, the leading manufacturer in the USA. Contact us now and revolutionize your mining communication systems!