Single Gas Monitor By Becker Varis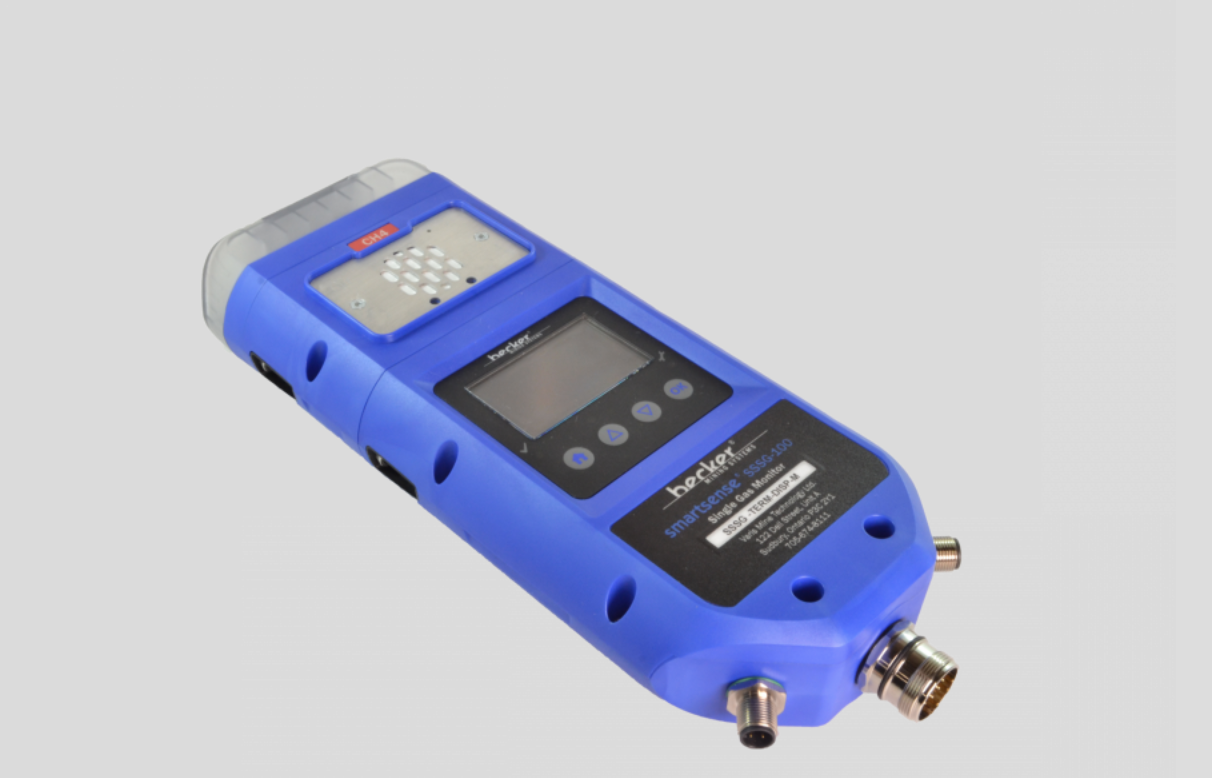 Looking for a reliable and durable gas monitor? Look no further than the Single Gas Monitor by Becker Varis. This top-of-the-line gas monitor is designed to withstand even the most challenging environments, making it ideal for use in industrial settings. With its field-proven performance, you can rest assured that the Single Gas Monitor will provide accurate and reliable readings. 
The Single Gas Monitor is available in two versions – with an on-board sensor to provide an all-in-one environmental monitoring solution, or as a display module to provide quick access to real-time data. Further system expansion is available through the optional external input/output ports for both versions of the terminal module. 
The Single Gas Monitor is also notable for its modular architecture; robust multi-gas monitoring systems can be customized by adding up to six SSSG-100 Sensor Modules that stack easily and neatly together. Hot-swap capability allows for quick and easy sensor replacement in the event of a failure. 
 The SSSG-100 Alarm Module allows for extra safety with its wide viewing angle Red-Amber-Green visual warning system, and a 100 dBa audible alarm. 
The device functions as a true black box for your monitoring system, storing critical information such as Calibration and Alarm History, and data logging for post-accident investigation. These tools are crucial for preventing accidents in the future, improving the safety of your mining site, and ensuring the best quality future for your mining operations. Having this extra data set is very useful for keeping your employees safe and for preventing accidents across all of your mining operations. 
Fully programmable set points allow you to tailor the SSSG-100's alarms to your specific needs, while the large LCD display provides visual confirmation of gas concentrations in real time. 
Becker Varis's smartsense® technology ensures that the Single Gas Monitor is always operating at peak performance, with self-diagnostics and status indications to provide peace of mind. 
We inspect all of these monitors prior to shipping so that we can ensure the best quality of results for our clients. We  know that you need accurate readings in order to make informed decisions about the safety of your mining operations, and we are dedicated to providing you with the best products on the market. 
We also guarantee our devices and provide customer service through our phone line. We want to ensure that you can get the very best in responses for your gas monitoring and support.  
You can trust that the Single Gas Monitor by Becker Varis is a top-of-the-line product that will serve you well in all of your industrial applications. We have purpose-built this monitor to serve the mining industry and in heavy equipment applications. It is one of the most durable and sophisticated on the market. 
If you are looking for a reliable and easy-to-use gas monitor, the Single Gas Monitor by Becker Varis is a perfect choice. Contact us today to learn more about the Single Gas Monitor by Becker Varis, or to purchase a unit, please visit our website today.