What Is The Purpose of A Leaky Feeder?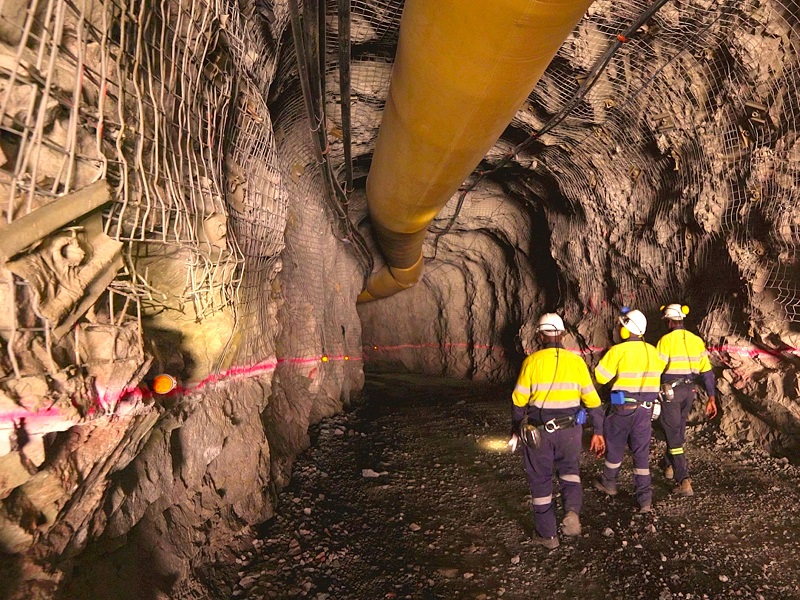 Leaky feeder communication systems are underground mining solutions using tunnel environments. These systems are used by cabling professionals and manufacturers to provide a system designed for optimal communications. Coaxial cable is not generally designed to provide quality communications but a leaky feeder system can provide a cable run along with a series of titles that receives radio waves and functions like an antenna. The cable is leaky as it has slots and gaps along the outer conductor which allows for the radio signal to leak out or leak into the cable along the length. The entire cable can become somewhat of an antenna for radio signal and provide a simple system of communications reportable transceivers carried by personnel. Transmissions from the receivers are picked up by the feeder and carried to other parts of the tunnel along with two-way communication and throughout the entire radiating line. Signal loss along the feeder does occur but this is usually at frequencies under 1 GHz. Installing a series of repeaters throughout the network line retains a clear signal and ensures that signals of almost any type can be transmitted along the lines in perfect clarity. Various antennas are often included in the system to provide a higher frequency band of communication. Here we talk about the purpose of a leaky feeder system!
Leaky feeder communications are quite common in the mining industry and they are used as a tool for wireless communication between miners. The system is used for primary communication where the transceiver is small enough to be comfortably worn by each minor throughout an entire shift. These systems of communication can often include headset communication or a small walkie-talkie which is easy for communicating through daily use in the tunnel and even in industrial communications as well. Leaky feeder communications are often delivered in up to 4G coverage and they provide a distributed system of communication that can work for everything from industrial buildings to mining sites. With coordination in antennas and repeaters signals can be booted even in some of the most hostile environments on Earth. 
Leaky feeders today have been more like to include piddling communications for an underground network that is in New York subways or the London tunnel system. Features have also been modified with metallic strips and radiofrequency identifying data, this can help with monitoring and repairing the network as well as with the process of inventorying various tools used in mining and industrial sites. These types of improvements to Leaky feeder systems represent revolutionary new ways that companies are working to improve efficiency and the quality of communication throughout industrial sites worldwide.
If you'd like to learn more about the purpose of leaky feeder systems for your business or you're curious about how these systems could be integrated into your industrial site, contact us today to learn more. We have been establishing leaky feeder communication systems and radio communication systems that work for major industrial sites for decades. We are ready to introduce new systems that could improve the safety of your mining site.